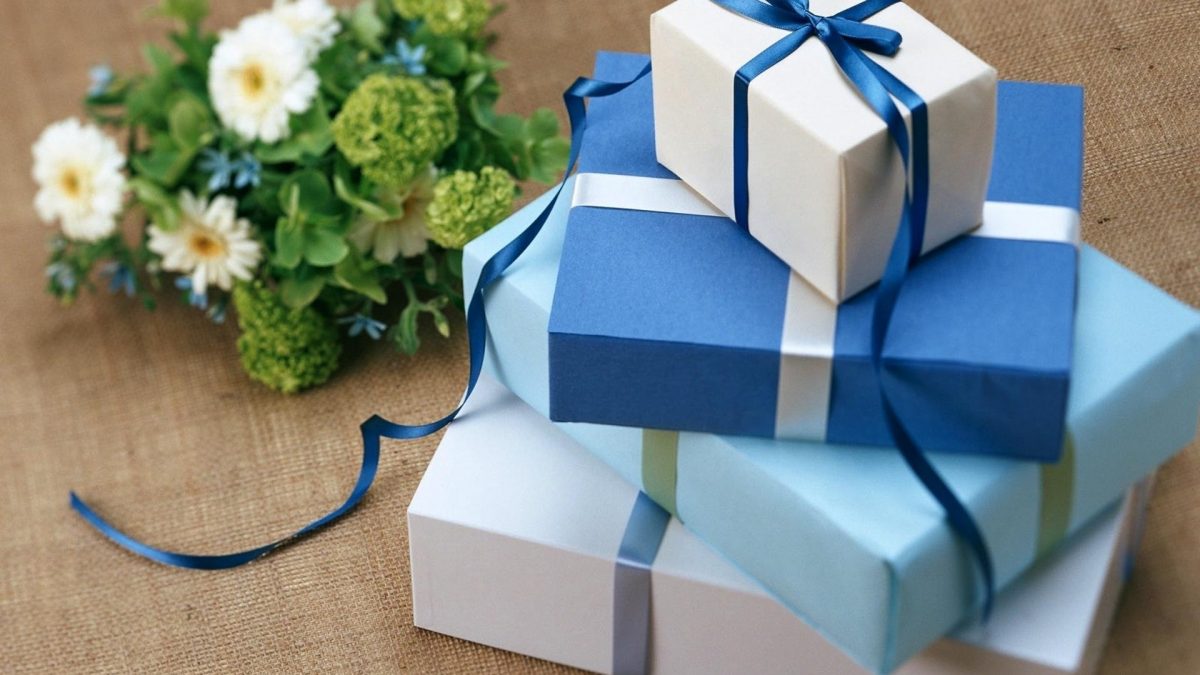 6 Cheap Gifts to Give Your Favorite Writer-friends this December

Ehi-kowochio Ogwiji, 2 years ago
0
3 min

read
569
Many of us have favorite writers, poets, storytellers on various social media platforms and it is even more adorable to have your favorite writer as a friend who leaves down the street. If a writer spends a minimum of 5 hours per week to write, update on social media, and follow-up on comments, do you know he would have spent at least 260 hours enlightening and entertaining you?
Do you sometimes think of the times when some of the advice and tips they wrote, came in just when you needed them most? Have you not become better at a number of things or made some good decisions because of their influence? Have you thought about how a simple word of appreciation or a small gift would encourage them? If your answer is yes, then this article is for you.
Because I have made a list of some very cheap gifts which you could give your writer-friends as the year ends. The tree which produces those succulent fruits does not have to be left at the mercy of dews and rains, you can fetch some water and pour at its root. So here we go:
1. A handwritten note: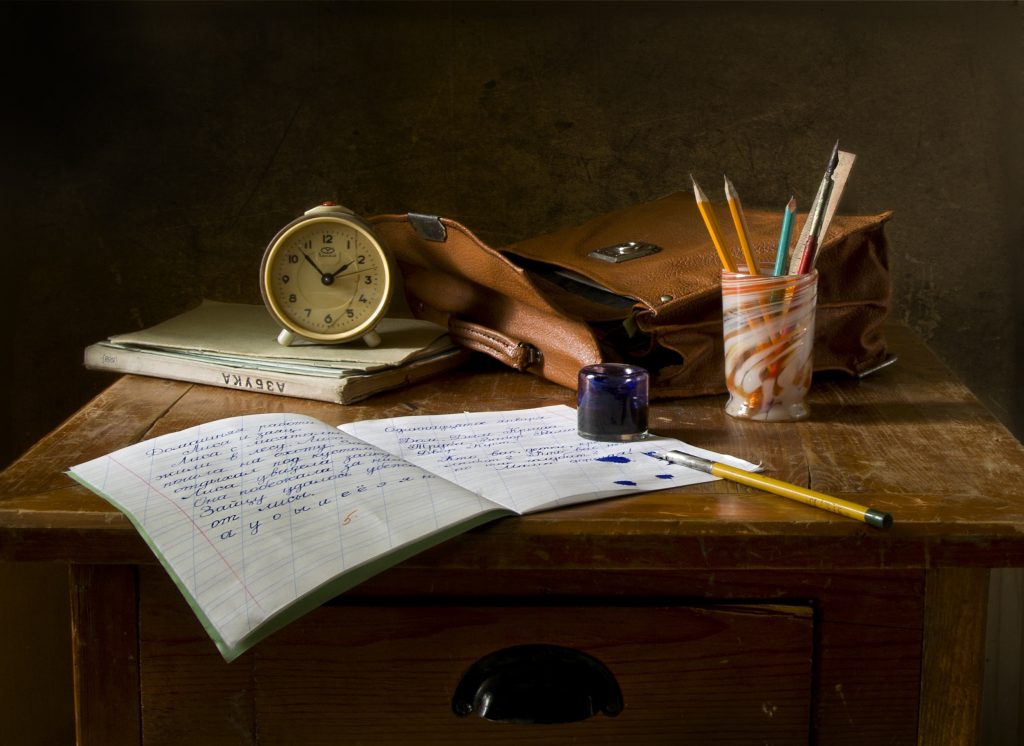 We are in a time when text messages and chats are the new cool. We have gone so electronic and digital that I sometimes fear that we would lose a very important fraction of real fun. So, if you can take out time to write a beautiful handwritten note and send it to that writer who has been a blessing to you this year, it would be great.
2. Internet Subscription: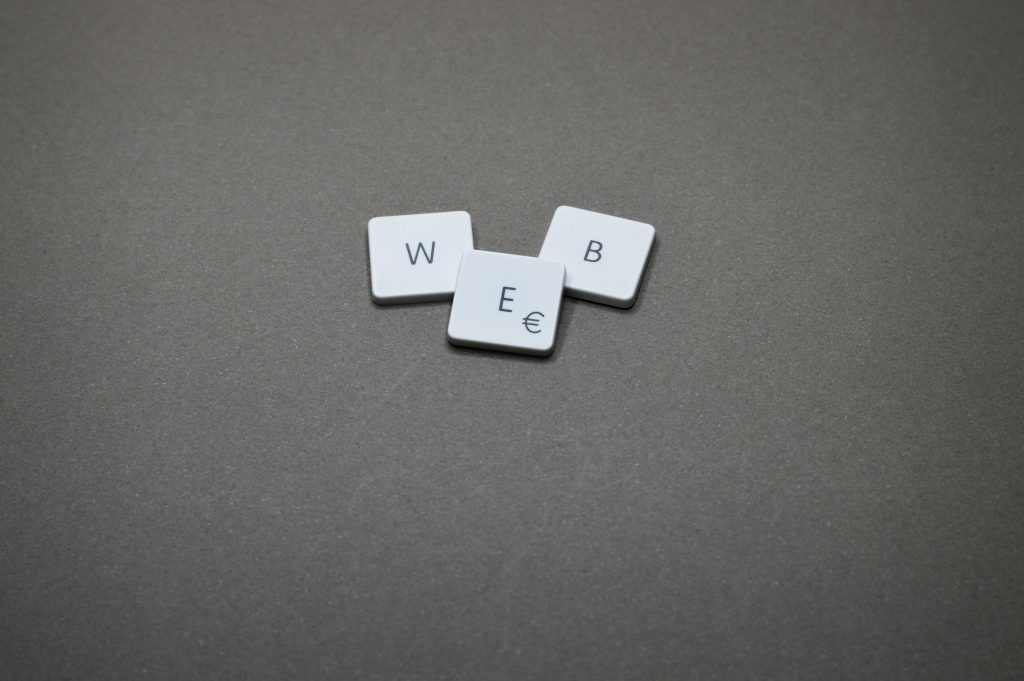 The cost of staying online nowadays is exorbitant. Some writers make jokes about being on Facebook free mode sometimes and you know how limiting that is. A writer needs a connection to the rest of the world because he is like one part of the circuit of Literature. This Christmas, you can decide to buy a one-time subcription for your favorite writer. They will be glad.
3. Books: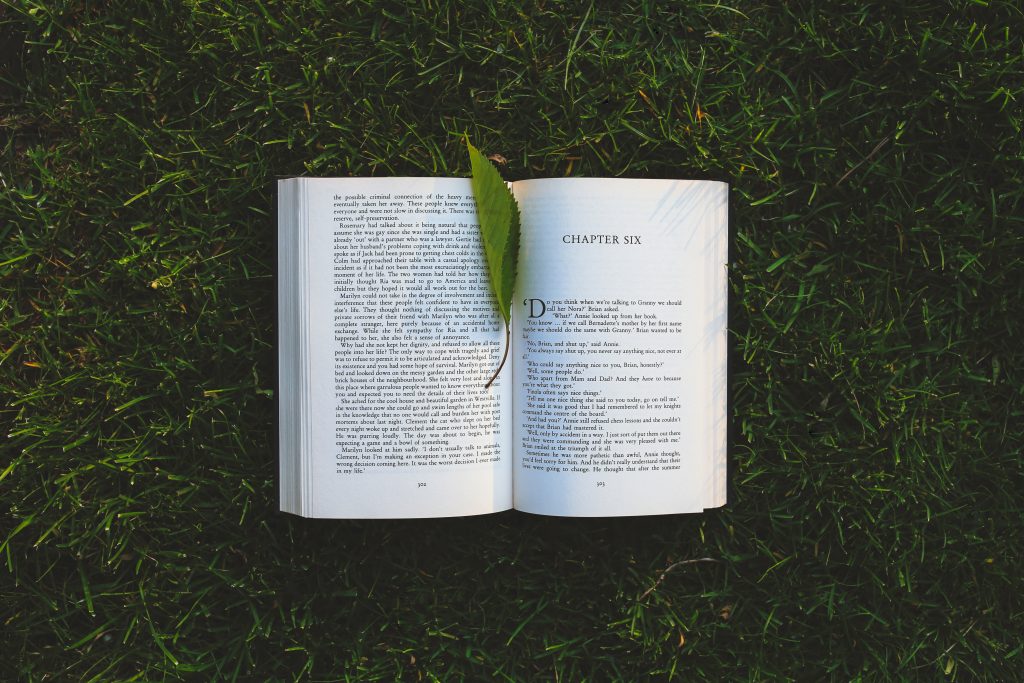 I do not know a writer who does not love to read. Not one. What varies among writers is their interests and conversely influences their choices of books. If you have read a writer sufficiently, you would know what kind of books they would find interesting. But if you are still in doubt, a book on how to write better would be a great choice for nearly every writer.
4. A writing pad and beautiful pen: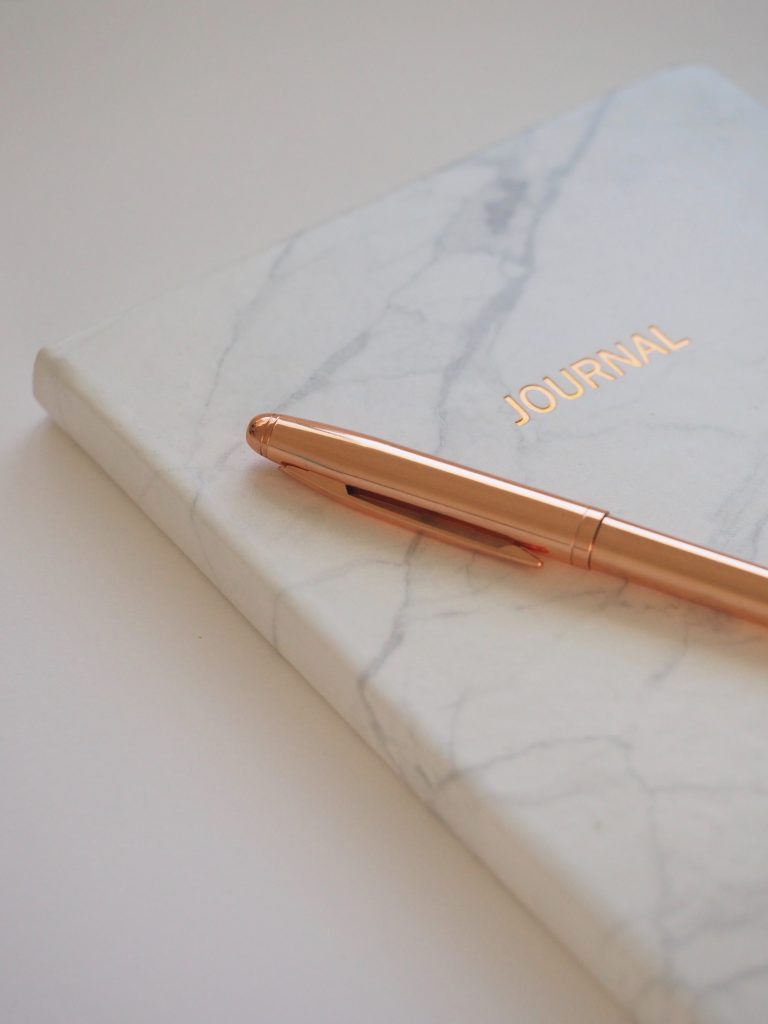 Most writers do a lot of journaling. I have a palm-size jotter for this purpose. The lines which become great poems do not always come all at once. Sometimes, it comes when you are in gridlock or doing your main job, writing for most of us is a side job. Hence, some portable writing pad would be a great gift for just about any writer.
5. EBO tees: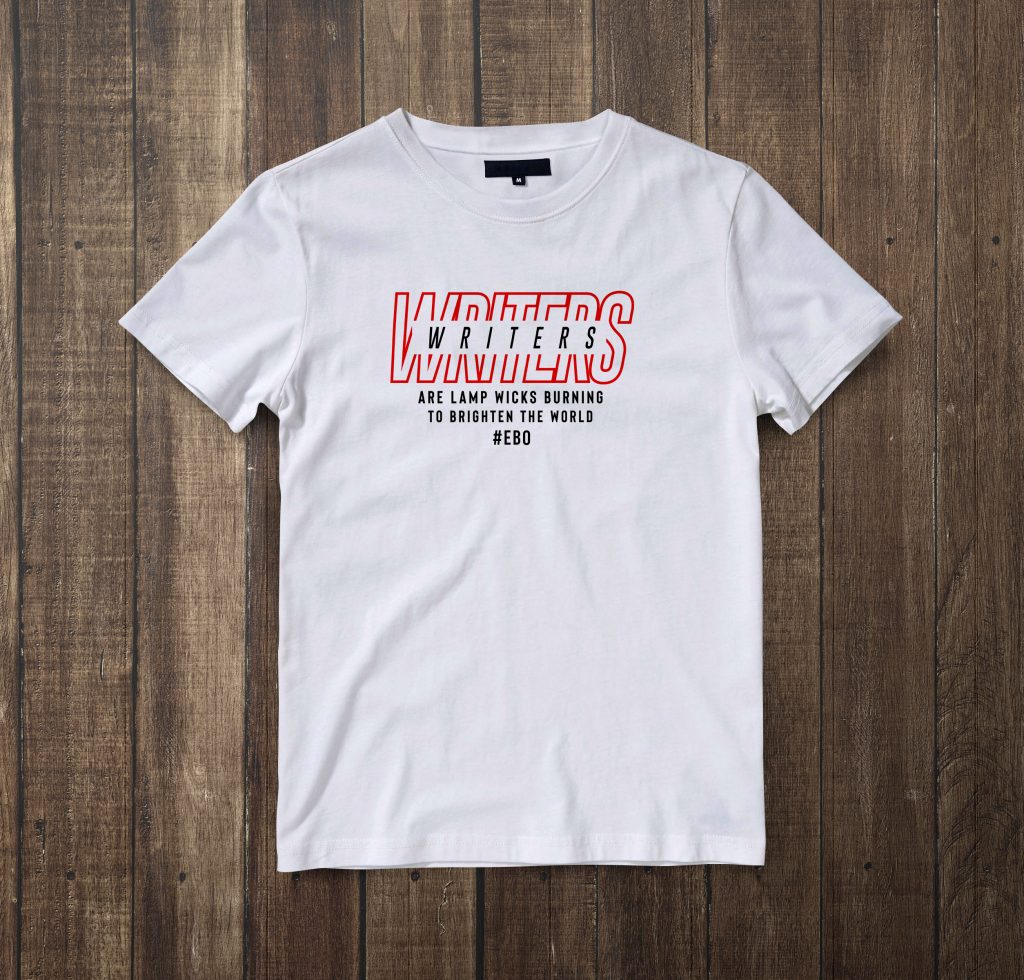 Since August when we announced the launch of EBO tees, we have received many great customer reviews. This would make a good present for your writer-friends because the shirts are crested with scribblings eulogizing writers and poets. It goes for a flat price of N2,500. If you buy up to a dozen, we would do a discount for you. Our shop is always open.
6. One month's subscription on Medium: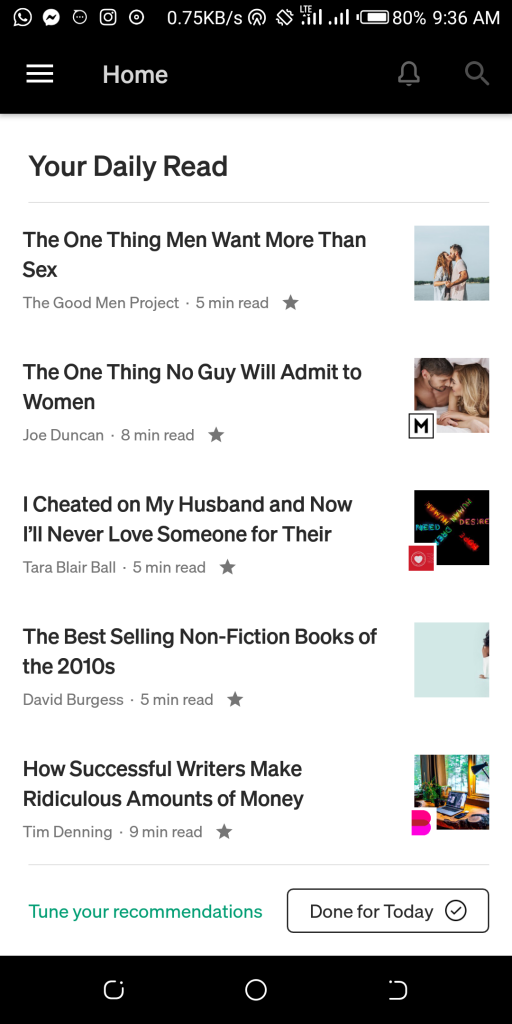 Medium is a great place to read amazing articles on nearly all subjects. It also creates an avenue for writers to network with other writers and make some money off their engaging posts. You can gift membership to one or more writers either by doing it from your account or sending them a Naira equivalent of 5 Dollars when you have confirmed that they have a Medium page.
Photo Credit: Pexels.com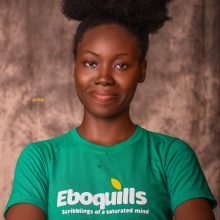 Ehi-kowochio Ogwiji
Ehi-kowochio Ogwiji is a freelance writer and editor who loves to write poems, creative nonfiction, and great content and copy for businesses. When she is not writing, she's either reading African classics or listening to country music. Ehi is a co-winner of the 2020 Girl Rising Storytelling Challenge and the author of a cute little [chap]book of poetry called ICEBREAKER. Say "Hi" to Ehi on Twitter @ogwijiehi
Related posts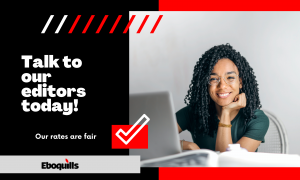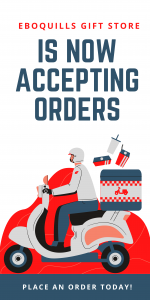 Facebook
Enter The Queen's Commonwealth Essay Competition 2021
"The Queen's Commonwealth Essay Competition is the world's oldest international writing competition for schools, established in 1883. With thousands of young people taking part each year, it is an important way to recognise achievement, elevate youth voices and develop key skills through creative writing.
For 2021 the Competition theme is Community in the Commonwealth. With the global spread of COVID-19, we've seen the lives of many Commonwealth citizens affected. However, through adversity, societies came together and stories of growth, community and hope continue to emerge.
All entrants and all participating schools receive a Certificate of Participation and one Winner and Runner-up from the Senior and Junior categories will win a trip to London for a week of educational and cultural events."
Read guidelines here: eboquills.com/2021/06/12/enter-the-queens-commonwealth-essay-competition-2021/
...

See More

See Less
Twitter
The poem, "Sugar on wet Sand" by Omodero David, is experimental and daring. The poet is set to take the #poetrycommunity by storm and our fingers are crossed.

Read the #poem here:
https://eboquills.com/2021/05/29/one-poem-by-omodero-david/

#poem #poetry #writing
"Along Came Love" by Zubair Hassan Baba, is what we might refer to as brilliant historical fiction. You may smile or sigh but surely, you will fall deeply in love with Zubair's storytelling style at the end of it all.

Read story here: https://eboquills.com/2021/05/01/along-came-love-a-short-story-by-zubair-hassan-baba/

#fiction #writing
"...I am the voice of reason,
That dance not to the deceitful tone
Of political eloquence and propaganda
I am the voice above religious hypocrisy and sycophancy
Truth is my warrant and change is my cause..."

Who Hears Me? By Etim Bassey Onyam

Read here: https://eboquills.com/2021/04/24/one-poem-by-etim-bassey-onyam/
Load More...