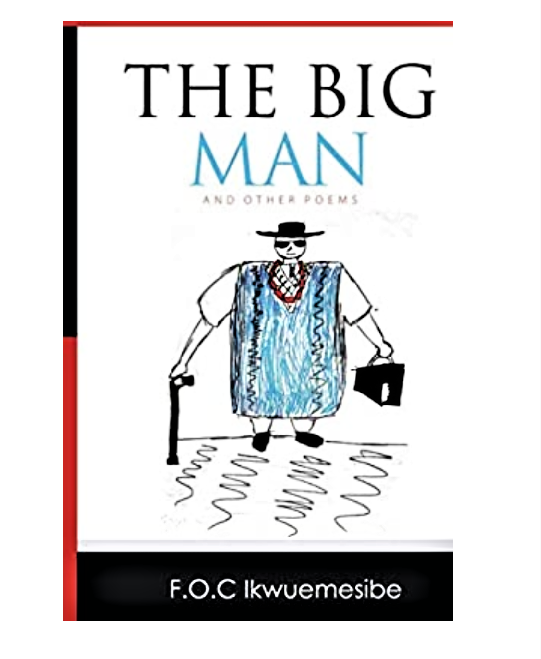 Book Review: The Big Man and Other Poems
Eboquills, 4 years ago
0
4 min

read
1245
Book: The Big Man and Other Poems
Author: F.O.C Ikwuemesibe
Pages: 77
Publishers: Words Rhymes and Rhythms (2019)
Last December when I received an autographed copy of this lovely book of poems, The Big Man and Other Poems, I felt very honored. I started to read it, but soon got enmeshed in festivity and the spirit of yuletide. No sooner had I gotten over that, I had to go into a necessary hiatus. However, picking up the lovely anthology again, felt like taking bites of oven-fresh bread—hot, soft, with a pleasant aroma.
The Big Man and Other Poems is not an ordinary collection of poems, it is tiny bits of the author, shared generously with the reader in lines and verses. F.O.C Ikwuemesibe proves that poetry is not only therapeutic, but it is also a tool for engendering social change. He does this with a style that is neither discriminatory of the non-literati nor unwelcoming of the layman. The uncomplicatedness of his diction further points us to an uncommon dexterity and such accessibility that is nearly extinct in contemporary poetry.
The author begins by letting his reader into the very process by which his brainchildren are born. He does so, with such a meticulousness that he leaves nothing out, right from conception to birth. This is seen in the opening poem, IT'S IN MY HEAD, which seems to me like an interlude to usher the reader into a multi-faceted dialogue. Multi-faceted because, the collection of poems is on diverse subjects, yet creatively knitted together for the reading pleasure all, across age groups, ethnic groups, and religions.
F.O.C Ikwuemesibe does a good job with letting in the reader on what I like to refer to as the 'behind the scenes' of creating good poetry. He does this in poems, like: OUR LICENSES, ON POESY, THE MUSE, MY WORDS, and in, IT'S POETRY where he points out how he recognizes a poem:
"I know it's a poem…/When it comes,/It is persistent;/If neglected,/It nags"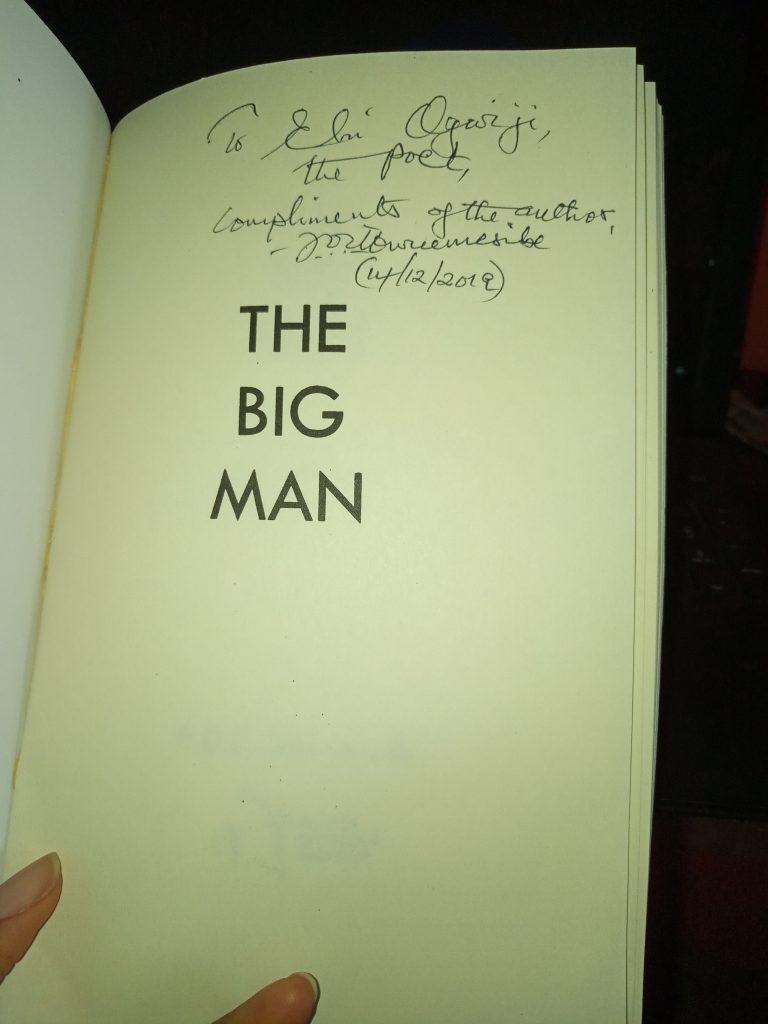 One of the most notable ingredients in this anthology is the social consciousness and patriotic concern reverberating through the pages. The poet acknowledges his citizenship of an ailing country, when he says, "Oh, my country! The hopes/ You held high up for us/Have become our abattoirs' (IT'S ON MY MIND). Heattempts, rather beautifully, to pass on the spirit of patriotism as though it were a baton, "The nation we hold dear,/Will remain there for us…" (THE SINS OF OUR FATHERS). He frowns at political apathy, "They will forget politics/And politician's promises," (NOUGHTFUL ENDING) and in A NEW DAWN "…And we hear sounds of decent/Elections conducted for democracy/In the absence of the people"
In his poem, NAIJA, unrhyming couplets, he bemoans the country's sorry state; "why do you stand on one leg/when your two legs are healthy?/…who remembers merit when/you have in place quota share". In TRAUMA, he speaks for the masses; "…and we fall either by hunger/or by charges or by power,/but survivors are worse off/the living dead oozing trauma.
He doesn't stop without calling the political class out. In his poem, BENUE BOXEs, he wrote; "…woe unto us who have removed/from the nipples the mouth of babies," and in THE BIG MAN he so beautifully captures a picture of a politician "… the big man walked on artificial legs,/His spindle was lean, like a millipede,/… His chest contained no heart."
Worthy of commendation is the poet's ability to effortlessly hold his reader's attention through the anthology. I consider this very plausible because he writes about several themes; love (as seen in ALONE TIME); to death- as seen in FRIEND "…why do you lie still/With this frown, gloomily stiff?"; and UNUSUAALLY RARE- "when i leave i shall 'bandon my body; it was borrowed for my wanderings". He wrote about the environment, (as seen in R U B B I S H, ECHOES ON THE LAGOON and INDOOR AND OUTDOOR). He wrote about women (as seen in I STAND WITH GIRLS…, THE WOMAN, and WOMANITY), and food, (as seen in (PACKAGING). He wrote on spirituality (as seen in A LETTER TO GOD) and poetry (as seen in ON POESY and THE MUSE and politics as seen in (THE SINS OF OUR FATHERS and DISPATRIOTS)
Aside from the careful use of pun, metaphors and relatable imageries, F.O.C Ikwuemesibe uses onomatopoeia in his poem COUNCIL CHAMBER; "Olololo ooo … Okokoloko ooo". On a whole, his poems do not lack the necessary ingredients of good poetry. However, AMA EGWUREGWU and MGBE DIKE are two poems written in the author's native language (Igbo), and these two are without any form of translation. This, to me is a slight disregard of the non-Igbo reader by the author and that is the only shortcoming I find in this beautiful anthology.
Nonetheless, I recommend The Big Man and Other Poems for everyone, regardless of age group, religious beliefs, ethnicity, color, political affiliations, etc. because it is a rare gift to the world!
Copies are available here or simply leave a comment to connect with the author.
Eboquills
EBOquills is a literary platform, which aside from promoting African Literature, seeks to be a clinic for creatives and a spa for stressed and distressed artists. We want to take hundreds of writers from the shadows and place them in the spotlight. Send us your best writings and pressing questions. Check out the services we offer, we look forward to working with you on your next writing project.
Related posts