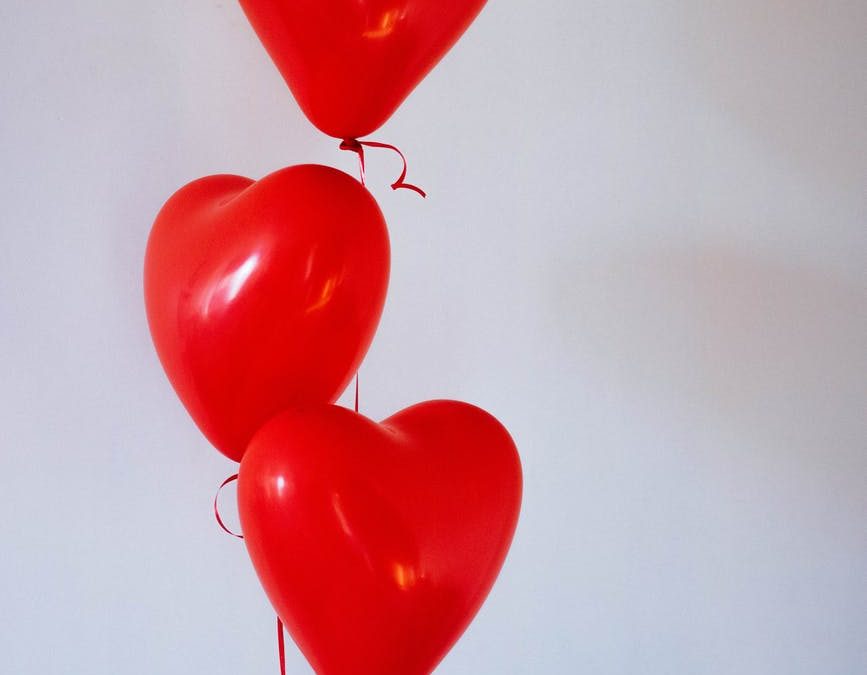 Two Love Poems by Olabode Olanrewaju

Eboquills, 1 month ago
0
2 min

read
153
Lovers' Web
Tonight, it rains
As lovers tangle in cupid's web.
His arrow hangs from heart to heart.
A red shawl from the loom
Hides the wrestle of legs
Stained with blood,
A flood yet causing no harm.
An echo of sweet pain beats the rooftop
As well as rain reeds.
The creaking of iron bed
Disturbs the earth –
Shivering like an aspen leaf in the wind.
The soft wind hushes by,
A rude intruder further
Disturbing the partial silence of the night
For the tryst like wrestle
Of a veteran and a fledgling.
…Till dawn, the wrestle holds sway
To be dead by the coming of the sun.
THUNDERBOLT
(Magun: the course of a husband hiding a charmed broom at the passage of his cheating wife to crossover, and then whoever sleeps with her next dies in one of a number of ways.)
Vanity shall be the charmed broom at her doorstep,
Another man's doom at their copulation.
I know the mystic name of earth.
I know its secret path.
I know the aged in spirit.
I have dined with those who see
The sun at midnight.
Again, vanity shall be your charmed broom
Hidden at her doorstep
That if she crosses it
And at our mating, in concubinage,
I shall traipse the earth's narrow throat;
But first, as it works, the strength of the charm:
I shall thirst for water, a dying urge
And at its sight, I shall drink to death
Or otherwise,
I shall somersault seven times,
A hard stunt for the novice
Yet to be acted with ease at death's maneuvering
Or otherwise,
I shall crow
Like the cock,
Time indifference; day or night.
Again, vanity shall be your charmed broom (do not cross)
At her doorstep.
And when she approaches me again –
Weather, indifferent – and now for your insult upon my trade,
I shall dig her to the abyss like never before,
A depth deeper than the farmer's plow
At the death of yam for the birth of tuber.
And when you see her totter back to your home,
Know, alive, I came, saw and conquered.
About the Author
Olabode Olanrewaju is a Nigerian. He is a Special Assistant to the Speaker of the 9th Ogun State House of Assembly and also a graduate of English Studies from Babcock University, Nigeria. He edited Kalamu Review magazine, the maiden edition of the literary magazine during his last year in school. He has published on Nigeria Today, Kalahari Review, Best New African Poet 2017, and Kalamu Review. When he is not writing, he is working on the progress of his society.
Image by: Pexels.com

Eboquills
EBOquills is a literary platform, which aside from promoting African Literature, seeks to be a clinic for creatives and a spa for stressed and distressed artists. We want to take hundreds of writers from the shadows and place them in the spotlight. Send us your best writings and pressing questions. Check out the services we offer, we look forward to working with you on your next writing project.
Related posts


Facebook
We Need New Writing Devices Before 2030
Written By: Abdulbasit Yusuff

Typewriters were invented in the 1860s, and only became commonplace as the century ended. Before then, the only writing tool available was the pen, before that was the quill before that was the, well, Stone Age. What this means is that writers like Shakespeare and Dickens wrote their novels by hand. The horror!

Writing has greatly evolved since then. We have the PCs and smartphones. We still have the good ole pens – albeit much fancier and colorful. Get a sample of your writer friends, ask them what medium they enjoy using to write, and you'd be amazed by the diversity of their preferences. Even though keyboards appear to be the easiest to use, you'd find that many are still sentimentally attached to writing by hand. There is an intimate relationship between pen and paper, they would say. For keyboard stans like myself, an attachment to the therapeutic sound of the space bar. Plat!

In fact, a whole chapter in Austin Kleon's Steal like an Artist is dedicated to convincing writers to use their hands more. Kleon quoted the cartoonist, Lynda Barry, "In the digital age, don't forget to use your digits!". The wordplay is to be admired, but the sentiment? Not many would agree.

I have a love-hate relationship with tech. At the risk of sounding like Stephen Hawking, I think our over-reliance on them might come back to bite us in a bad place. Imagine my shocklight (yes, I was shocked and delighted at the same time) when I read this brilliant article written by a robot on The Guardian some months ago. The test article had a personal tone, and perfect syntax. Thankfully, the robot did mention that it had no interest in displacing the human race. According to the robot, GPT-3, "I am here to convince you not to worry". Good for us.

Even as I am wary of high-end AI tech, I still think we need more of them. Especially writing-related tech. So here are some devices I think we need before 2030:

1. The Dream Documenter: By 2030, there should be some device for documenting the things we dream about. Trust me, some of the nightmares people have would rival a Stephen King story. Especially the dreams we have when we are down with fever. One minute, you are racing in a jungle, next minute; you are on an eagle's wings. I assure you, dear techie, you'll be patronized. I mean, have you read Amos Tutuola's Palmwine Drinkard, or Ben Okri's Famished Road? This might be a wild guess, but I think they had a lot of help from...

eboquills.com/2020/11/21/we-need-new-writing-devices-before-2030/ ... See MoreSee Less
Twitter
Every line of these poems is embroidered with mesmerizing metaphors. The poet @AyooluwaOlasupo shares what we would like to call a personal documentary of her journey to healing. In all, her poetry is full of hope and promise. https://eboquills.com/2020/11/19/two-poems-by-nigerian-poet-ayooluwa-olasupo/
Mustapha Enesi's (@Enesi_Is_Fine) story, TRISHA is a sizzling short story. It makes a worthy read for the adventurous. So, if you love adventures, don't sleep on this one!

https://eboquills.com/2020/11/17/trisha-a-short-story-by-mustapha-enesi/

#stories #shortstories #storytime #eboquills #storyteller
Our #MCM for the week is Adedayo Agarau @adedayo_agarau who was one of the winners of the 2020 Frontier Industry Prize (@FrontierPoetry). His poem, "Bad Dream With My Grandmother's Stroke" finished 3rd place.
Load More...