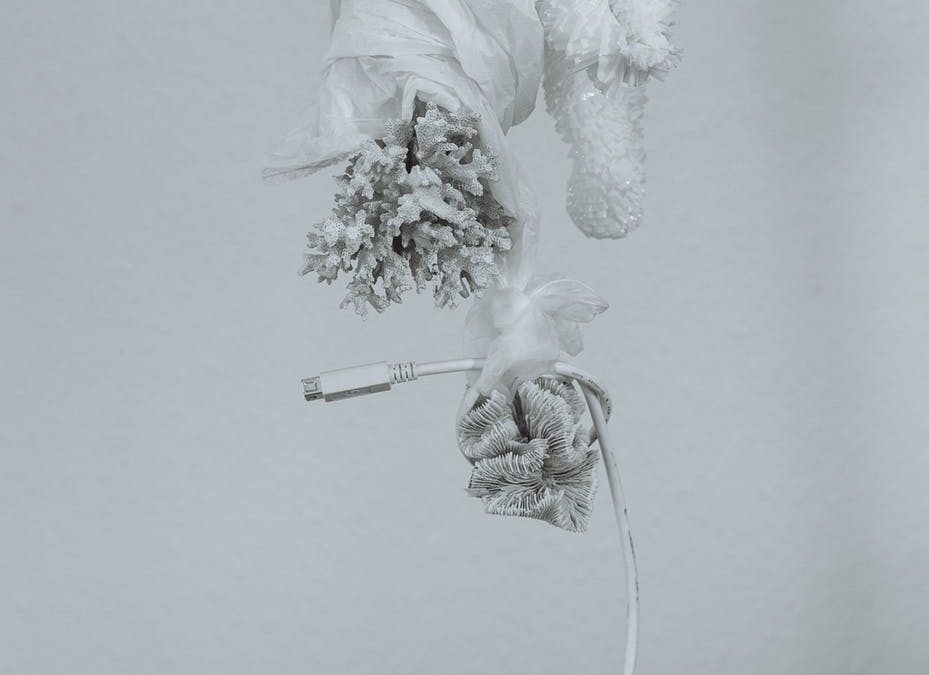 Two Poems By Ifenaike IfeAyomipo

Eboquills, 1 year ago
1
3 min

read
310
Recycling
my father knows these men. I know them too,
history tucks their portraits into my memory.
perhaps forgetfulness is a curse my countrymen tries to break.
election's procedures unfurled
and they would commit their heart to men who more
than once battered it till it became hackneyed threnody.
i saw these grizzled men on television,
men, who my grandfather called beast in agbada.
they read their colored manifestos before men
who later committed their future to charlatans
with a messianic tongue.
men who saw the claws in their tongues
were silenced with a wad of notes.
yesterday, dele's body was forced to rehearse
the gymnastics of fire when he stole a cup of garri at the market;
hunger sticks to our body like identity.
i can't ask anyone how (s)he is doing
it gropes wounds.
no one is doing well, not even the well diggers.
my eldest brother was caught under
the cashew tree with a sturdy rope
sobbing and saying, death is the messiah.
this is what happens when your cv
becomes an acronym for clogged vision.
i fear this poem will not be an apocalypse.
i fear my people will choose these same men again.
this room is still grimy
memories huddled together in this room wear a body of ocean,
they refused to be conflagrated.
don't ask me of my therapy sessions
because they only say i am opening my body for cleansing,
this room is still grimy, nowhere is left untouched.
what are even the therapies if not an apocalypse
that i am a slave to some memories?
memories like how you tottered into this room,
plundered its pearls and took possession;
this room doesn't belong to me anymore.
it smells of incense, i bet a funeral service goes on here.
how do you fight violation when erupted by a man
whose blood shares some resemblance with yours?
mother once told me to hold the family's glory
in a clenched fist even though it breaks my body,
this taboo is snared inside my mouth,
it's snared in this poem too.
it's two years of your plunder,
and i still see your face spread across my lover's
each time he immerses himself into me.
i don't enjoy this ritual, your footprints are etched on it.
i don't know when this ocean will morph into something inflammable
or when it will become dry like a river that lost its origin.
i am fading. i have faded. but i will own this room again.
a woman's body is her room,
not yours.
you knock and seek permission before you enter
a woman's revealing cloth isn't an excuse to be a burglar.
you leave a ghost on the street each time you plunder.
About The Author
Ifenaike IfeAyomipo is a Nigerian writer who writes from Lagos State, although hails from Ogun State. He's an aspiring Photographer. He's a promising Educationist too with robust dreams. When he's not writing, he's busy streaming YouTube Spoken Words Videos.

Eboquills
EBOquills is a literary platform, which aside from promoting African Literature, seeks to be a clinic for creatives and a spa for stressed and distressed artists. We want to take hundreds of writers from the shadows and place them in the spotlight. Send us your best writings and pressing questions. Check out the services we offer, we look forward to working with you on your next writing project.
Related posts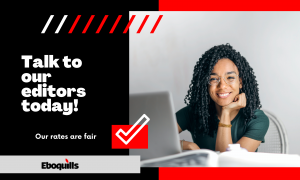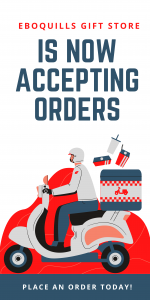 Facebook
Eboquills
Helping writers achieve their writing goals

Let us be your plug for any form of writing, editing and writing consultancy.
Writing is a lonely and mentally exhausting activity. From sourcing writing ideas, to the actual scribbling, all the way to seasoning it for your audience, the process is anything but exciting.
Do you have to do all of these alone?
At Eboquills, we are happy to help you edit your manuscript, ghostwrite your book, write a blurb for your book, and support you through the journey of becoming an author.
Get in touch today for personalized writing support.
Happy new week from all of us at Eboquills!
#editing
#ghostwriter
#betareader
#eboquills
#writing
...

See More

See Less
Writers' Jokes: Writers Living it up!
So, who told you that writers don't have fun or make fun of themselves? That person is wrong! Writers do have fun! They make fun of their art. They jest fellow writers, and they laugh at adjectives. We have compiled 36 writing and writer-quotes, just to prove that writers do live it up. Want to see writers living it up? Enjoy these 30+ writers' jokes compiled by Shalom Kasim in the link below.
eboquills.com/2022/06/21/writers-jokes-writers-living-it-up/
Have fun while at it!
...

See More

See Less
June is the sixth month of the year, in the northern hemisphere usually considered the first month of summer. The name is all about summer and sunny days. It comes from the ancient Roman mythological goddess Juno, who was a powerful influencer and was considered the protector of pregnant women. Juno is also the goddess of creativity because she protects imaginations! So. . . June is a great time to go at it again!
Check out our carefully selected opportunities for you in the link below:
eboquills.com/2022/06/04/16-opportunities-for-writers-in-june-2022/
...

See More

See Less
SUBMITTED TO CỌ́N-SCÌÒ MAGAZINE YET?
CỌ́N-SCÌÒ MAGAZINE is accepting original poetry, prose (fiction and non-fiction), art, and photography for Issue 2/Volume 1 [July 2022] until June 30th. The theme of this issue is "Identity."
"The question, "Who are you?" is surprisingly one of the most difficult to respond to. Names and tags and titles quickly come to mind. Religion, gender and sexuality are some other classifications with which we try to define our identities.
But these taxonomies fail to reach the depth of what makes us human. Who we are is beyond biometrics or nomenclature—these are mere masks, mists over our essence. What attribute or feature really defines the true nature of a person beyond their identity— gender, sexuality, religion, ethnicity, tribe, spirituality?
We love it when a story takes us to a part of the world, or a state of mind, somewhere we'd otherwise not have access to; stories that we can deeply connect with; stories that have the power to echo in our minds long after reading and that reveal our humanity..."
Find details on guidelines and payment below: eboquills.com/2022/05/31/call-for-submissions-identity-con-scio-magazine-issue-2-vol-1-july-2022/
...

See More

See Less
Have you got some writers in your corner, and you're wondering, 'what do these weirdos want?'
Well, Contributing Editor, Shalom Kasim made a list of 5 experiences (see link) every writer looks forward to and how you can help them get those experiences.
It is a very interesting read!
eboquills.com/2022/05/15/5-experiences-every-writer-looks-forward-to-and-how-to-help/
...

See More

See Less
Twitter
Issue 5 is LIVE! Guest editors: @malingose, @WillieKinardIII & @postcolonialchi. Cover: Alex & Frans Odicky. Illustrations: @cocoette_. Stories, poems, essays & photos from Kenya, Nigeria, Trinidad & Tobago, Ghana, Sudan, St. Lucia, Zimbabwe, & more
http://lolwe.org/issue-5/
my poem "A Travelogue: The Grief & Ruins Outside our Walls" is now published on Eboquills. @eboquills

click link to read full poem 🖤🥂https://eboquills.com/2022/05/20/one-poem-by-olowo-qudus/
Check out this list of #opportunities for #writers (see link). The #deadlines are in May 2022, so roll up your sleeves and get to work.

Best wishes! https://eboquills.com/2022/05/07/opportunities-for-writers-with-deadline-in-may-2022/
Load More