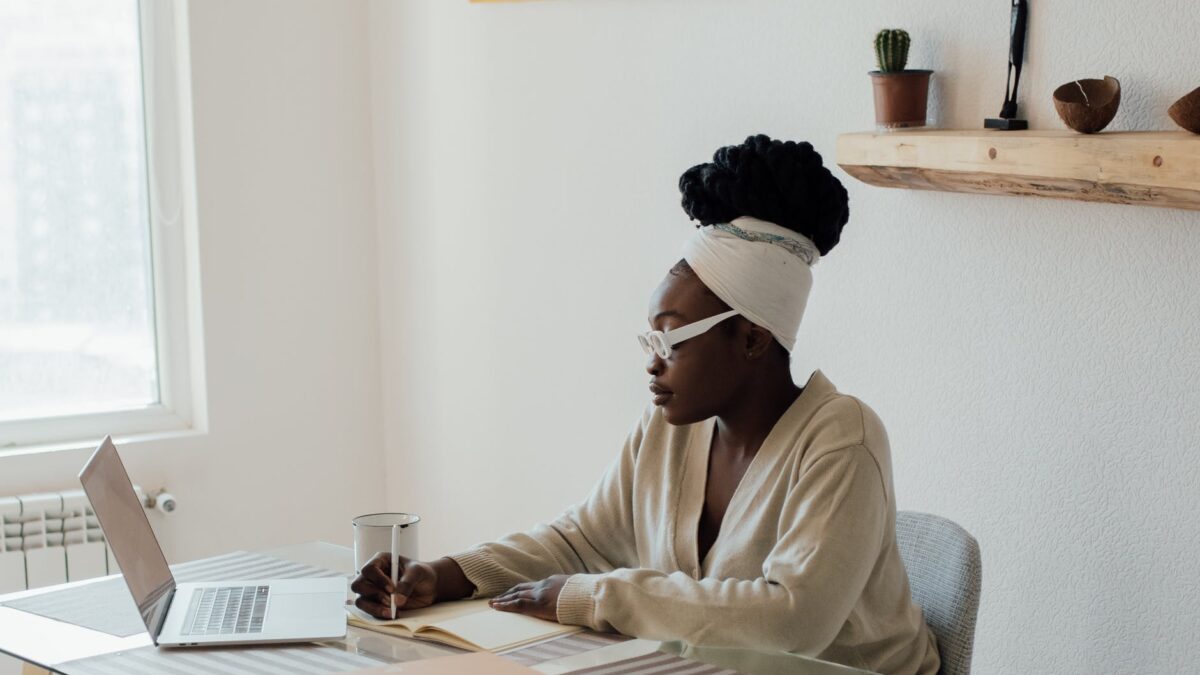 Opportunities for Writers with Deadline in May 2022
Eboquills, 2 years ago
0
8 min

read
659
It's May, that month when writers get to try again at publishing houses and contests. The amazing thing about contests and writing opportunities is that we do not have a bet on when the deal will hit. We've got to keep trying!
At Eboquills, we have made a list of writing opportunities to try this month. ABSOLUTELY free opportunities!
the other side of hope: Refugee and immigrant literature
The editors of this journal say it "exists to serve, bring together, and celebrate the refugee and immigrant communities worldwide." Only refugees, asylum seekers, and immigrants may submit fiction and poetry; anyone may submit nonfiction, book reviews, and author interviews on the theme of migration. Payment is £100 for the print issue and £50 for the online issue. Submit by May 31.
Ruminate: 2022 Poetry Prize
Submit up to three poems for a chance to win $1,000 and publication in Ruminate Magazine's annual prize anthology. All entries will also be considered for general publication. Submit by May 1.
Bennington Review: Fiction, nonfiction, poetry, & film writing
This print journal, published twice annually, is "particularly taken with writing that is simultaneously graceful and reckless." In addition to previously unpublished creative nonfiction, fiction, poetry, and cross-genre works, Bennington Review seeks essays on film and television that "engage with cinema in a unique and/or personal way." Payment: $20 per poem, $100 for less than six typeset pages of prose, and $200 for more than six pages. Video submissions are also considered. Submit by May 8.
Crook's Corner Book Prize: Debut novels set in the American South
Publishers and authors (including indie authors) are welcome to submit published novels set in the American South (which includes Alabama, Arkansas, Florida, Georgia, Kentucky, Louisiana, Maryland, Mississippi, North Carolina, Oklahoma, South Carolina, Tennessee, Texas, Virginia, West Virginia, and the District of Columbia). Eligible works must be published between Jan. 1, 2021, and May 15, 2022. Indie books must have an ISBN number and be available through Ingram under regular reseller terms. Submit by May 15.
MoonPath Press: Sally Albiso Poetry Book Award
Poets who live in Alaska, Oregon, or Washington are invited to submit their manuscripts (60 to 80 pages) for a chance to win $2,500 and publication of their collection. All entered manuscripts will also be considered for publication by MoonPath Press. Submit by May 15.
The Quramo Writers' Prize
Entries are invited from: 1st February to 31st May, 2022
Prize: ₦1Million and a Publishing Deal
Shortlist prize: Manuscript Feedback, Publishing Deal Consideration, and Creative Writing Workshop
Longlist prize: Creative Writing Masterclass
Submissions: Complete manuscript with a maximum of 30,000 words plus one-page synopsis of full-length novels for adults or young adults.
Eligibility: Open worldwide to unpublished African writers. Self-published or independently published are also not eligible. Full Entry Guidelines.
Get Your Manuscripts Into Shape, it's that time of the year again! Yet another opportunity to make your literary and publishing dreams come through. Quramo Publishing Ltd. (QPL) is officially accepting entries for the 6th edition of its annual Quramo Writers' Prize (QWP) from Tuesday, 1 February 2022
GRANTS
WRITERS POLICE ACADEMY SCHOLARSHIPS
As a way of giving back to the many writers and writers organizations within the crime-writing community who've supported the Writers' Police Academy over the years, we're pleased to offer writers organizations a free registration/scholarship to the 2022 Writers' Police Academy. For details, please ask a board member of your group to contact Lee Lofland at lofland32@msn.com. The process is simple, request a scholarship and it will be yours to award to a member of your organization.
GLEN ARBOR ARTS CENTER
Residencies are considered in the disciplines of creative writing, visual arts, photography, sculpture, fiber arts, ceramics and music. Each residency is a one person opportunity of two weeks in duration. Artists who are selected are expected to commit to the full 14-day residency. Residencies are available to solo practitioners who are able to work independently. Some of the wilderness areas and hiking trails in the Sleeping Bear Dunes National Lakeshore can be accessed by foot or by bicycle along State Highways. It is advised, especially if one's residency is focused on working in the Park, to have a car. Our artist-in-residence program offer artists a unique opportunity to work in an awe-inspiring locale within the Sleeping Bear Dunes National Lakeshore. Leelanau County includes miles of spectacular Lake Michigan shoreline, wooded hills, many inland lakes, and the Crystal River. Glen Arbor, Michigan.
LEEWAY FOUNDATION
Deadline May 15, 2022. The Leeway Foundation supports women and trans artists and cultural producers working in communities at the intersection of art, culture, and social change. Provides unrestricted grants of $15,000 annually to women, trans, and gender-nonconforming artists and cultural producers living in Greater Philadelphia who create art for social change and have done so for the past five years or more, demonstrating a commitment to art for social change work. The Transformation Award is open to individual artists and cultural producers creating art for social change in any medium, including traditional and nontraditional and multimedia and experimental forms. To be eligible, candidates must be a woman and/or trans person who is at least 18 years of age and has lived for the past two years or more in Bucks, Camden, Chester, Delaware, Montgomery, or Philadelphia County.
VIRGINIA CENTER FOR THE CREATIVE ARTS
Deadline May 15, 2022. Since 1971, the Virginia Center for the Creative Arts (VCCA) has provided uninterrupted time and space for artists to produce works of literature, visual art, and music. VCCA hosts more than 400 fellows each year at Mt. San Angelo in Amherst, Virginia, and the Moulin à Nef in Auvillar, France. Applicants will be considered for a VCCA residency and as many fully-funded fellowships for which they are eligible. The VCCA residency at Mt. San Angelo includes a private bedroom with a private bath, a separate individual studio, and three meals a day in a community of cross-disciplinary artists. Fellowships currently under consideration will occur between January 2 and April 30, 2023.
SOUTHARTS INDIVIDUAL ARTIST OPPORTUNITY GRANTS
Deadline May 13, 2022. The Individual Artist Career Opportunity Grant supports a milestone opportunity in an individual artist's career that is likely to lead to substantial and significant career advancement. Grants of up to $2,000 are available to support opportunities taking place between July 1, 2022 and June 30, 2023. Must be a resident of Alabama, Florida, Georgia, Kentucky, Louisiana, Mississippi, North Carolina, South Carolina, or Tennessee.
FIYA LITERARY GRANTS
Deadline May 15, 2022. The FIYAH Literary Magazine Grant Series is intended to assist Black writers of speculative fiction in defraying costs associated with honing their craft. The series includes three $1,000 grants to be distributed annually based on a set of submission requirements. All grants with the exception of the Emergency Grant will be issued and awarded as part of Juneteenth every year. The emergency grant will be awarded twice a year in $500 amounts. The grants are limited to prose only for now. If you are interested in sponsoring grants for poetry, editorial, or visual/graphic media, email team@fiyahlitmag.com.
LITUP FELLOWSHIPS
Deadline May 31, 2022. LitUp will provide five emerging writers. Selected fellows will participate in an all-expenses-paid writer's retreat to develop their manuscripts and learn about the business side of publishing. Post retreat, fellows are matched with a published author for a three-month mentorship to get their book ready for market. Through it all, Reese's Book Club stands by you every step of the way, including a first-look window with top agents and a book launch marketing commitment from us and our partners.
LA BALDI RESIDENCY
La Baldi Residency for welcomes individual and collaborative teams of artists, writers, and researchers. The multi-disciplinary residency is located in the historic village of Montegiovi, Italy, in southern Tuscany. The self-directed international residency is an opportunity to experiment, develop ideas and projects, dream, explore, rejuvenate, research, and investigate the land and culture of this special area. There are no dedicated traditional indoor studio facilities. They ask that applicants consider how they plan to embrace the outdoors as the primary workspace. One artist stay 550€/two weeks; 850€/one month. One artist and companion stay 700€/two weeks; 1000€/one month. Refundable security deposit 100€.
HYPATIA IN THE WOODS
Holly House is the cottage where a guest stays during her residency at Hypatia-in-the-Woods. Nestled in several acres of Pacific Northwest second growth forest on Washington State's Olympic Peninsula, the retreat center provides an ideal setting for women to find solitude and time for their creative work. Scholarship stays are available. May 15, 2022 deadline for residencies in January, February, and March 2023.
DEGROOT FOUNDATION WRITING GRANTS
Deadline May 31, 2022. We welcome applications from adult writers actively engaged in a writing project and for whom a monetary boost could help further or complete the project. Applicants may be writing in any genre. In 2022, The de Groot Foundation will award seven unrestricted grants of $7,000 each. The one-time application fee of $22.00 and will be paid through the Submittable platform at the time that you submit.
Good luck!
Eboquills
EBOquills is a literary platform, which aside from promoting African Literature, seeks to be a clinic for creatives and a spa for stressed and distressed artists. We want to take hundreds of writers from the shadows and place them in the spotlight. Send us your best writings and pressing questions. Check out the services we offer, we look forward to working with you on your next writing project.
Related posts