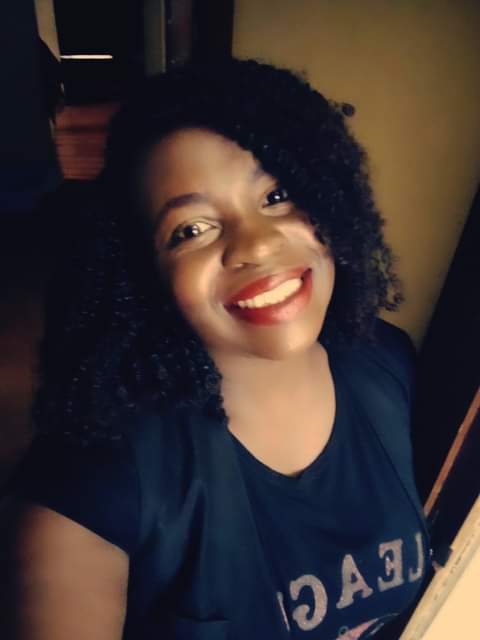 Help Ugandan Writer, Carolyne Afroetry Ma, Publish her Books
Eboquills, 3 years ago
0
3 min

read
1384
One of the major things we love to do at Eboquills is to support writers and lend a hand as they are on their way to make their dreams a reality. This is why our writing consultation sessions often begin with a question, "what are your writing goals?" Throughout the consultation period, we brainstorm with writers and they never leave without a map to guide them as they proceed in their journey. We recently heard about Carolyne Afroetry Ma, a Ugandan woman whose dream of becoming an author is stalled by funds. We were inspired by her bold steps and decided to share her story with you.
Meet Carolyne
I am Carolyne Afroetry Ma. I am also a poet, spoken word artist, and storyteller from Uganda. My obsessions are quality and integrity. I am a loving mother of an amazing seven-year-old daughter. (She will be eight in December) Going further in discussing truth (and my mind), I am unapologetic. To me, poetry is life, a life I wish to share with the next generation.
The books
I am looking to publish two books, manuscripts been ready since 2017 and the last was completed earlier this year. The first is titled:
Married To Society
This book will appeal to the black woman, as it tackles issues on colorism and society's perception of the African woman. This means, it will shine light on what goes on behind closed doors, give you a fly on the wall experience of their thoughts; it may reveal things about people you know that might put you in a rage or wake you up in cold sweat.
However, with African subtexts, this book will be inspiring and uplifting. Especially because, it reports the condition of an African woman bogged down in a socially overrun system – and allows her to live through it and rise.
That's right, a happy ending. The same thing can happen to you, in your life. Just know that your victory Won't be a simple two-step through Spring meadows…but you can rest assured that this book will provide the means you need to succeed.
The second book is titled: Thoughts of Mamma
This would be a collection of poems, which are mostly teachings and experiences a mother passed on to a daughter. I use the first-person narrative and some parts are conversational, to display the mother-daughter relationship. It also demonstrates how parenting this can be used to educate and provide a spark for young readers.
Now just imagine…your mother is the village wise woman. Her sage sayings are treasured, sought after, even by those outside your community. But you're her precious child. The wisdom she seeks to gift to you is superior to (any) she lavishes onto others. Picture the ultimate wise woman, your mother, spending countless hours with you every day – laying these treasure troves upon you!
That's what this book represents—pearls of wisdom at your fingertips.
What is Carolyne Afroetry Ma's Target
As you can probably tell, I love to educate and inspire as a poet! Which is why I took the bold step to source funds to push my dreams to reality. My GofundMe target for my proposed book projects is $1400 in a month. And here is why you should support me:
To assist with my publishing dream to stretch my poetic reach to a wider audience: This means more young readers are gifted with wisdom…spellbinding stories to enkindle their imaginations.
I also hope to have my poetry books distributed in schools. I feel that they aren't enough books educating or preparing the black/African child for the future. Think of your daughter or son. Don't you want to gift them the best future ever?
By supporting my dream, you allow me to be the change that we have collectively long for, for so long
To make your donations to this big dream, click here
Thank you as you do!
Eboquills
EBOquills is a literary platform, which aside from promoting African Literature, seeks to be a clinic for creatives and a spa for stressed and distressed artists. We want to take hundreds of writers from the shadows and place them in the spotlight. Send us your best writings and pressing questions. Check out the services we offer, we look forward to working with you on your next writing project.
Related posts