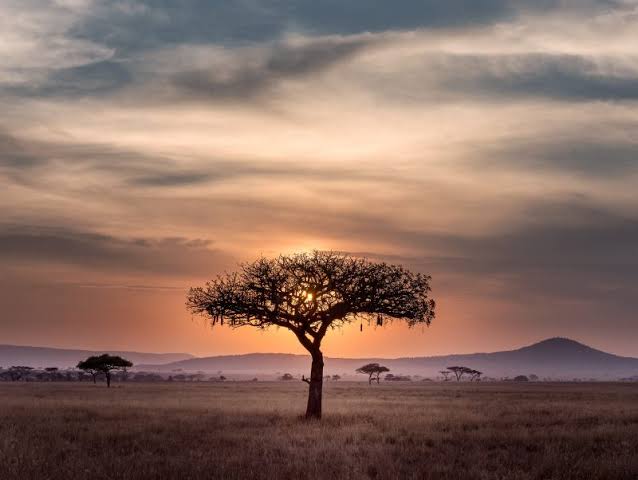 Three Poems by Nigerian Poet, Daniel Ezeokeke
Eboquills, 3 years ago
3
2 min

read
944
Hunger Nights
that night, we peeped through the windowpanes
of next tomorrows and saw how pious men
exchanged their neonates for scruples dropping
from the rich man's table; of how empty bellies cried,
giving long jeremiads at the burial of the naira; while
some clowns looked forward to an audio messiah
we saw how young lads at the bank of the Niger
stooped down defecating, their anuses raided
vehemently by the vicious spirit of diarrhea;
and how the god of our land was fast asleep,
snoring and dreaming of a time when private jets
would be sold for 2 pieces of silver.
Crossroads
The moment we realized we were
no more chattels to tyrants wearing
turbans whose devilment belched forth
bombs like whiffs at the North-eastern
suburb of the Niger was the genesis
of our quick exodus from that peninsula
of obliviousness; a state of mind we were
caged in by our fear of death
We sons of the south have seen how
thieves on khaki disguising as friends
had battered the budding destinies of
her youths, abused the use of power
given them by the chief Nazi, the god
of our land whose age exceeds the
Firstborn of Methuselah's (selah)
On our journey from fret to aplomb, we
saw a signpost erected on a crossroad,
on it written 5 miles to autonomy, the
other 3000 miles in hostilities, while
some are still held in a strait betwixt
two; those who seek genuine change moved,
choosing to fight for their rights rather than
dining in sorrow, feasting only on crumbs
falling from Nebuchadnezzar's table.
Citadel of Hogwash

In a school meant to be a citadel of knowledge
stood a headmaster dressed in a torn regalia,
whose head had been eulogized by a battalion
of lice, dancing to vibes made by a Rastafari.
a class teacher whose shoe like forex candlesticks
had assumed an upward trend, preaching to
his pupil the various mechanisms, principles
and phenomenon involved in sexual reproduction;
and a student at the back seat, simultaneously
fidgeting and glancing at his broken phone
screen, viewing scenes where robots had coitus
interruptus on young nuns
About the Author
Daniel Ezeokeke is a writer who hails from the ancient city of Anambra State, Nigeria. He sees poetry as a means of escapism from a society undergoing decay and degradation. He is currently a graduate of a Nigerian university and loves philosophy, Jewish writings, and history.
Image By: 4K Wallpaper
Eboquills
EBOquills is a literary platform, which aside from promoting African Literature, seeks to be a clinic for creatives and a spa for stressed and distressed artists. We want to take hundreds of writers from the shadows and place them in the spotlight. Send us your best writings and pressing questions. Check out the services we offer, we look forward to working with you on your next writing project.
Related posts