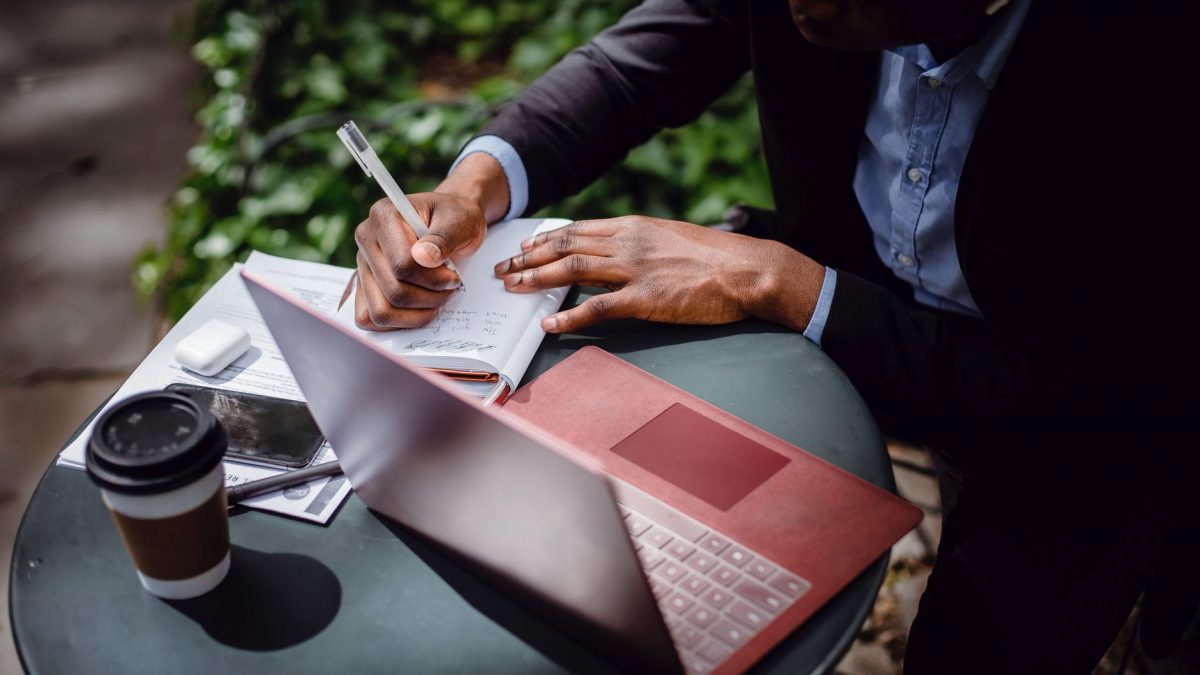 Opportunities for Writers: Nov-Dec Deadlines

Eboquills, 2 weeks ago
1
8 min

read
188
For many writers, nothing spurs creativity like deadlines. Like we always say, we are all temporarily superhuman in the face of deadlines. Include a reward for beating the deadlines, and you have just created the biggest motivation for any writer. Here are some contests and opportunities to enter your work. Each of these opportunities for writers is free to enter, and most of them have financial rewards. So, take advantage!
Food Poetry Contest|Poets in Nigeria
Deadline: 13th November
All over the world, the question "What shall we eat, what shall we drink?" has always bothered us. Concerns for food remain the primary need of man from time immemorial. In this edition of PIN Food Poetry Contest, we are interested in hearing your thoughts about food, using the medium of poetry. Use your lines to address the issues of hunger, food production and availability. How do you ask the question "What Shall We Eat… What Shall We Drink?" and how do you provide answers not just to the question as it is, but to the needs of the stomach?
Remember that poetry is the expression of feelings and thoughts. For the purpose of this contest, your ability to deploy poetic devices and beautiful language in the exploration of the theme is key.
GUIDELINES
-Open to all poets irrespective of location.
-Submissions must be in line with the theme.
-Entries should make adequate use of imagery appealing to the senses.
-Entries must be previously unpublished in any form.
-An entrant can submit only one poem, with limitless word count.
-Entries must be original, intellectual property of the entrants.
-Entering for the contest gives PIN automatic right to make use of your works as deemed appropriate.
-All submissions must be written in English. Include a glossary section for native terms.
-Submissions should be accompanied by biography, photograph and contact information (name, email address and phone number).
-All Sumissions should be sent as body of the mail to pinfoodpoetry@gmail.com
-The total cash prize for this edition of the contest is N30,000 to be shared as 15, 000, N10, 000 and N5,000 among the top three winners.
LIBRETTO Magazine
Deadline: 15th November
"The Libretto Magazine of Arts and Publishing. We publish two issues a year — June and December.
For the issue 04, themed; Transcendence, Libretto Magazine is pleased to announce its call for submissions. Libretto Magazine is looking for unique works with strong sense of imagery, emotion, with interesting and surprising use of language, words that resonate, bold and elegant, styles that push boundaries.
Send in your euphorias and fears, your faiths and doubts, your silences and interests. We want voice. We want craft.
Show us only your best thoughts. We will be extremely selective."
Read complete guidelines here
END SARS Poetry Competition
Deadline: 15th November
Samson Abanni Foundation presents the ENDSARS Poetry Competition. Entrants are expected to submit a single 25 line poem on police brutality. Post the flyer on your facebook page and send entries to samsonabanni@gmail.com on or before the deadline.
Rougarou Submissions
Deadline: 21st November
"Please refer to specific genre parameters on our Submittable page, as all of our submission go through Submittable. We ask that writers submit only once every 4 months. We hope to respond to all submissions within 6 months. If you do not receive a response within six months, please check on the status of your submission in Submittable; if you encounter any problems, email us at rougaroueditors@gmail.com. Include your email address in your submission and a brief, third person bio in the "Cover Letter" box that we may use should we choose to publish your work. We do not accept previously published work. Simultaneous submissions are welcomed, but please notify us via Submittable if your work is accepted elsewhere.
Details, here
Agbowo
Deadline: 30th November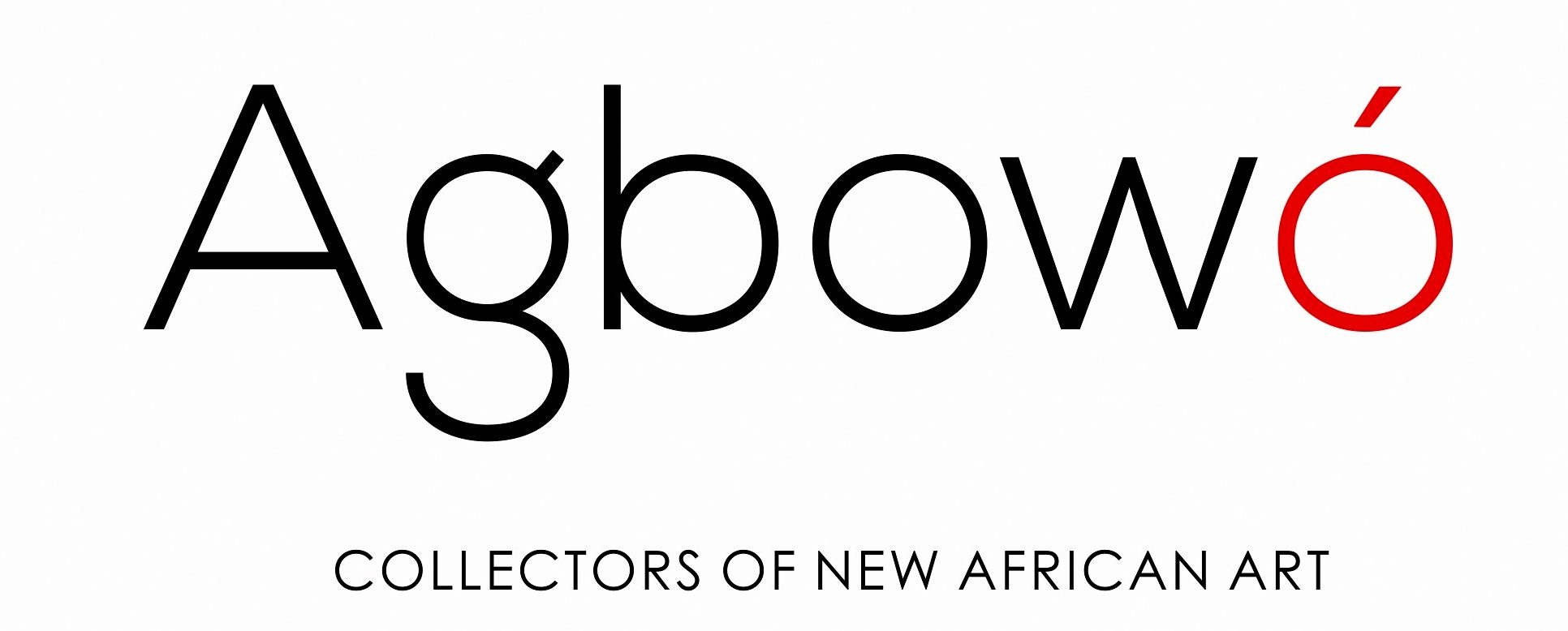 The editorial team of Agbowo is pleased to announce a new schedule for reading and responding to your submissions. The new schedule will see each year divided into four quarters; Q1 (January – March), Q2 (April – June), Q3 (July – September), and Q4 (October to December).
The submission window is open to read poems, essays, fiction, interviews, plays, for Q1. The renumeration is fair and there is no reading fee.
Details, here
Lunaris Review Submissions
Deadline: 30th November
"Lunaris Review accepts submissions in all fiction, non-fiction, art/photography and poetry categories except erotica and chic lit. Because of the new biannual schedule of publication, we have a structured submission window.
We accept only electronic submissions. All submissions should be sent to submit@lunaris.com.ng.
All submissions should be emailed as attachments, accompanied by a cover, and all files/documents attached should be saved as a word document, titled the name of the contributor, and should include a short bio of not more than 100 words.
Details, here
The Sillerman First Book Prize
Deadline:1st December

The Sillerman First Book Prize for African Poetry is awarded annually to an African poet who has not yet published a collection of poetry. The winner receives USD $1000 and book publication through the University of Nebraska Press and Amalion Press in Senegal.
The Sillerman First Book Prize for African Poets will only accept "first book" submissions from African writers who have not published a book-length poetry collection. This includes self-published books if they were sold online, in stores, or at readings. Writers who have edited and published an anthology or a similar collection of other writers' work remain eligible.
An "African writer" is taken to mean someone who was born in Africa, who is a national or resident of an African country, or whose parents are African.
Only poetry submissions in English can be considered. Work translated from another language to English is accepted, but a percentage of the prize will be awarded to the translator.
See full details here
Brunel Poetry Prize, 2021
Deadline: 2nd December
1. The prize is open to African poets, defined as those who were born in Africa, or who are nationals of an African country, or whose parents are African.
2. The prize is open to African poets who have not yet had a full-length poetry book published. Self-published poetry books, chapbooks and pamphlets are exempt from this stipulation.
3. Only poems written in English are accepted. Poems translated into English are also accepted with a percentage of the prize going to the translator.
4. The prize opens for submissions from October 1st 2017 to December 1st 2017. Each entrant must submit 10 poems to be eligible, no more and no less. There is no stipulation as to the content of submitted poems.
6. The poems may have been previously published or won previous awards.
7. All entries must be submitted via email only to BUAPP@brunel.ac.uk.
An acknowledgement will be sent. (Please note that email enquiries about the rules will not be answered.)
8. Under no circumstances can alterations be made to poems once entered.
Details, here
Read also: Reasons Why You Should Submit Your Work To Eboquills
Afritondo Short Story Prize
Deadline: 9th December
"Afritondo is calling for submissions for the second edition of the Afritondo Short Story Prize. The prize is for an unpublished work of fiction between 3000 and 5000 words."
"Recent global events such as the Black Lives Matter protests have again brought issues of race and prejudice to the fore. In this vein, we invite you to submit stories on the theme of "identity". As always, we want to be surprised and thoroughly entertained, so feel free to play around with the theme. A good story for this prize will offer novel insight into the theme, explore characters in refreshing and imaginative ways, and challenge the art of storytelling."
The prize value sums up to $1,400
Details, here
Festival Poetry Calabar, 2020
Date: 16-19th December
As a part of the events to usher in the 2020 edition of Festival Poetry Calabar, there will be a virtual poetry slam to hold on Instagram. One-minute video in pidgin or English to win N30,000 in each category (For details, see flyer)
Festival Poetry Calabar will be held virtually and physically. The ever-lively local organizing team is promising to up their game. The regular Walk for Poetry will feature to make a case against depression. There will also be room for performances of poetry and lots of interesting items on the agenda.
To be a part of this, register here
The PAN African Writers Association (PAWA)
Deadline: 20th December
"The Pan African Association (PAWA), and the Centre for Intellectual Renewal (CIR) in Accra, Ghana are jointly calling for submission for publication in an anthology of contemporary stories from Africa and the Diaspora. The theme is "Voices that Sing Behind the Veil." Writers must be African, born in an African country, or in Diaspora."
Details, here
San Antonio Review
"We encourage writers and artists to submit their work for online and print publication by San Antonio Review. San Antonio Review does not charge for submission, review or publication. Failure to read and follow submission guidelines can postpone or prevent publication, however. Be sure to complete the datasheet midway through this page so we can contact you, too.
Genres include but are not limited to Poetry, Visual Art, Fiction, Excerpts, Reviews, Critical Theory, Essays, Music, Spoken Word (Audio)…"
Details, here
Best wishes!

Eboquills
EBOquills is a literary platform, which aside from promoting African Literature, seeks to be a clinic for creatives and a spa for stressed and distressed artists. We want to take hundreds of writers from the shadows and place them in the spotlight. Send us your best writings and pressing questions. Check out the services we offer, we look forward to working with you on your next writing project.
Related posts


Facebook
We Need New Writing Devices Before 2030
Written By: Abdulbasit Yusuff

Typewriters were invented in the 1860s, and only became commonplace as the century ended. Before then, the only writing tool available was the pen, before that was the quill before that was the, well, Stone Age. What this means is that writers like Shakespeare and Dickens wrote their novels by hand. The horror!

Writing has greatly evolved since then. We have the PCs and smartphones. We still have the good ole pens – albeit much fancier and colorful. Get a sample of your writer friends, ask them what medium they enjoy using to write, and you'd be amazed by the diversity of their preferences. Even though keyboards appear to be the easiest to use, you'd find that many are still sentimentally attached to writing by hand. There is an intimate relationship between pen and paper, they would say. For keyboard stans like myself, an attachment to the therapeutic sound of the space bar. Plat!

In fact, a whole chapter in Austin Kleon's Steal like an Artist is dedicated to convincing writers to use their hands more. Kleon quoted the cartoonist, Lynda Barry, "In the digital age, don't forget to use your digits!". The wordplay is to be admired, but the sentiment? Not many would agree.

I have a love-hate relationship with tech. At the risk of sounding like Stephen Hawking, I think our over-reliance on them might come back to bite us in a bad place. Imagine my shocklight (yes, I was shocked and delighted at the same time) when I read this brilliant article written by a robot on The Guardian some months ago. The test article had a personal tone, and perfect syntax. Thankfully, the robot did mention that it had no interest in displacing the human race. According to the robot, GPT-3, "I am here to convince you not to worry". Good for us.

Even as I am wary of high-end AI tech, I still think we need more of them. Especially writing-related tech. So here are some devices I think we need before 2030:

1. The Dream Documenter: By 2030, there should be some device for documenting the things we dream about. Trust me, some of the nightmares people have would rival a Stephen King story. Especially the dreams we have when we are down with fever. One minute, you are racing in a jungle, next minute; you are on an eagle's wings. I assure you, dear techie, you'll be patronized. I mean, have you read Amos Tutuola's Palmwine Drinkard, or Ben Okri's Famished Road? This might be a wild guess, but I think they had a lot of help from...

eboquills.com/2020/11/21/we-need-new-writing-devices-before-2030/ ... See MoreSee Less
Twitter
Every line of these poems is embroidered with mesmerizing metaphors. The poet @AyooluwaOlasupo shares what we would like to call a personal documentary of her journey to healing. In all, her poetry is full of hope and promise. https://eboquills.com/2020/11/19/two-poems-by-nigerian-poet-ayooluwa-olasupo/
Mustapha Enesi's (@Enesi_Is_Fine) story, TRISHA is a sizzling short story. It makes a worthy read for the adventurous. So, if you love adventures, don't sleep on this one!

https://eboquills.com/2020/11/17/trisha-a-short-story-by-mustapha-enesi/

#stories #shortstories #storytime #eboquills #storyteller
Our #MCM for the week is Adedayo Agarau @adedayo_agarau who was one of the winners of the 2020 Frontier Industry Prize (@FrontierPoetry). His poem, "Bad Dream With My Grandmother's Stroke" finished 3rd place.
Load More...