Come Watch Me, Dance Naked
Jaachi, I am the tree which died in the seedlings you refused to tend. I am a memory you cannot drown in a keg of palm-wine, for like a feather, I will float upon the rivers of your thoughts till you recall and regret the night when you abandoned a broken flute at the village square, for I am that flute and wholeness found me in the hands of a drummer boy who lost his drumsticks.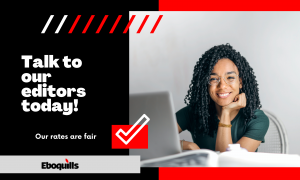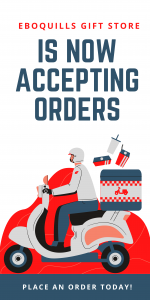 Facebook
Eboquills
Helping writers achieve their writing goals

Let us be your plug for any form of writing, editing and writing consultancy.
Twitter
my poem "A Travelogue: The Grief & Ruins Outside our Walls" is now published on Eboquills. @eboquills

click link to read full poem 🖤🥂https://eboquills.com/2022/05/20/one-poem-by-olowo-qudus/
Check out this list of #opportunities for #writers (see link). The #deadlines are in May 2022, so roll up your sleeves and get to work.

Best wishes! https://eboquills.com/2022/05/07/opportunities-for-writers-with-deadline-in-may-2022/
Load More...