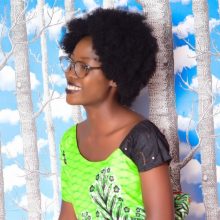 Eboquills
EBOquills is a literary platform, which aside from promoting African Literature, seeks to be a clinic for creatives and a spa for stressed and distressed artists. We want to take hundreds of writers from the shadows and place them in the spotlight. Send us your best writings and pressing questions. Check out the services we offer, we look forward to working with you on your next writing project.
BRITTLE
my father's voice is a dark hole. when I was six, I fell into it, tasted his liquid darkness and I became a light- too bright for the prying eyes of dawn. In my sojourn, I have climbed seven mountains of tears and crossed ten…


Facebook
-
-
Writing Tip
-
-
If you go out everyday, with the consciousness that you could be living out a portion of your bestseller book, you will be immune to the popular writers' bloc
-
-
Whether you're having a good day or not, don't let any part of your day go unnoticed. Someday, you will need to create a dialogue similar to your conversation with that street hawker or fuel attendant who you absentmindedly transacted with. Pay attention!
-
-
#writesofinstagram #writingcommunity #weekend #fridaymood #writingadvice #writinginspiration #bookstagram #bestoftheday ... See MoreSee Less
Twitter
We made a list of #writing #contests for you to enter this #August. we encourage you to do your best and work towards beating as many of the deadlines as possible. https://eboquills.com/2020/08/04/writing-contest-deadlines-to-beat-this-august/

#writers #poetsoftwitter #writerslife
July 25: wins Best Graphic Album
-Reprint for Africanfuturist comic, La Guardia, at the 2020 Eisner Awards

Aug 1: Wins Best Graphic Story for La Guardia at the @HugoAwardss

Our #WCW Nnedi Okorafor @Nnedi is on 🔥
My #childhood did not see the luxury of toys and dolls but it was colorful. The excitement of running after butterflies in my mother's backyard garden where she grew melon and vegetables is indelibly registered in my mind.

#fridaymorning
#FlashbackFriday A #thread

1/7
Load More...