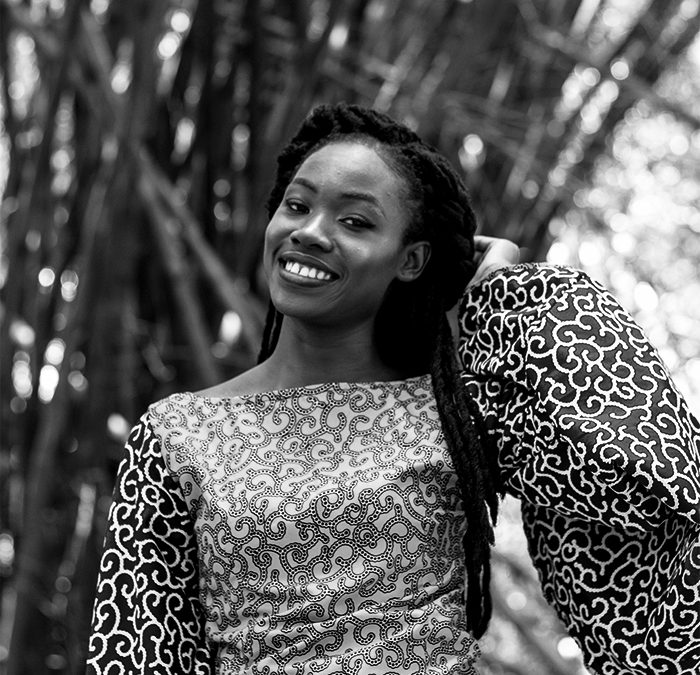 WHAT IT MEANS TO BE A WRITER IN MY COUNTRY
Ehi-kowochio Ogwiji, 4 years ago
3
5 min

read
1021
I come from a country where a writer is a sorry blabber until s/he gains international recognition. Every budding writer is waiting for the dove from the west to descend at the baptism of a huge award and declare: "This is a writer in whom we are pleased, listen to him!" So we are consumed with serving people who do not know anything about our recipes and hoping that one editor is adventurous enough to dip in the spatula, dish himself our soup and its accompanying eba, swallow one morsel and say "This is not that bad" (an honourable mention) or spring to his feet and scream "Eureka! Pause, you writing community, I have found another Soyinka!!"
Don't get me wrong, my people like what I do but they do not think it is worth some Naira notes. They shake my hands when they run into me on the street as I walk, dragging my petite body under the weight of yet another poem. "Hey, Ehi, I can't believe I finally met the woman who never stops stunning us on Facebook! Your poems, I mean, the poems you write are like no other! I love them and share them too. Please don't stop!!" They stammer through their compliment which is mostly contaminated with flattery and sometimes uncalled-for comparisons.
I smile but I know compliment is not an acceptable currency. It is not something I could tender at the supermart down the road in exchange for the next pack of my favorite tea, the mint or internet subscription that keeps me online to dish my didactic poems. Nigerian writers run an eatery where my countrymen enter, sit, eat to their fill and never think of how we buy the raw food. We are like trees; they love our fruits but they never put a drop of water for the roots. So every night, when I wake up to write, I am consumed with submitting to the journals which would verify me like the blue tick on Twitter. My search history is like this "free to enter international poetry contests" "How to write the most captivating cover letter", "Journals which pay", "writing contests", "magazines which pay international writers",
More often than not, I squeeze my poems out of muse to beat my deadlines. At 11:45 pm, I am exhausted and my heart races in a fresh dose of anxiety. Like a mother registering a toddler for a race, I examine my poem and imagine it returning bruised and crushed. At this point, I just want to hit the send button on my email after reading the 30-line poem for what might seem like the hundredth time. Without minding that it has continued to lose its wonder with each read. I read it out aloud and find that there is a fault in one verse, the rhymes in the next verse seem forced, the rhythm is not metric and the imageries, faint.
I pause to ask myself a question I think every poet might be asking under their breath- why have I placed so much on the shoulders of a few words?" I mutter, "Let me do one last edit!" and realize it is the fifth time I'm saying that. I look at the clock. 11:55pm. The verses do not connect but there is no extra time. I have to hurry. Because in my country if the power supply is not standing in your way, the internet service providers would. Just like our roads, if you escape police harassment, the potholes would not spare you. (Once, I was 5000 words away from entering a novella contest of 20,000 words, then power was interrupted and was not restored until one week after the deadline). In my country, a writer could scale the mountains of secreting creative juices but pebbles can put him out of the race. I shut my eyes firmly and hit the send/submit button.
Then, I rest my head on my pillow and rationalize. As a writer, you are a soldier, sometimes without a commander or defense minister. Your next move, your bullets are loaded by you and the trigger pulled by you, especially as a greenhorn. So you console yourself, "my muse, just like every other person's, is not a precision planter. My thoughts are not always solid- if they ever are- they are gaseous, I feel them but I cannot grasp every molecule and order it." The next minute I find myself immersed in a wave of optimism, I begin to hope that my poem is the best piece that enters the competition, however, I prepare my heart for whatever is to come. Yes, because writers like me, own our failures just as we own our successes to the tune of walking head-high to the podium to take an award.
So when the next few days, sometimes, months, bring me a rejection letter- "We are sorry to inform you…" the sort of apology which comes from unapologetic people, I smile then I swallow hard and vow to protect those I love from this sort of torture. I'd swear under my breath to protect my kids, every one of them, from the stain of ink. Because for writers, this substance is water (an absolute necessity) and poison all at the same time. They need it to breathe but it will kill them slowly. I curl away in disappointment and a tear is streaming down my cheeks before I hear my name. "Ehi! Ehi!!" It's my dad. My mom had called me for dinner some 30 minutes ago. "Your food is getting cold," he says, making his way into my room, "we want you to remember what the doctors say about your worsening stomach ulcer, and also we do not like your recent extreme introversion."
First published at The Writers Bloc
Ehi-kowochio Ogwiji
Ehi-kowochio Ogwiji is a freelance writer and editor who loves to write poems, creative nonfiction, and great content and copy for businesses. When she is not writing, she's either reading African classics or listening to country music. Ehi is a co-winner of the 2020 Girl Rising Storytelling Challenge and the author of a cute little [chap]book of poetry called ICEBREAKER. Say "Hi" to Ehi on Twitter @ogwijiehi
Related posts