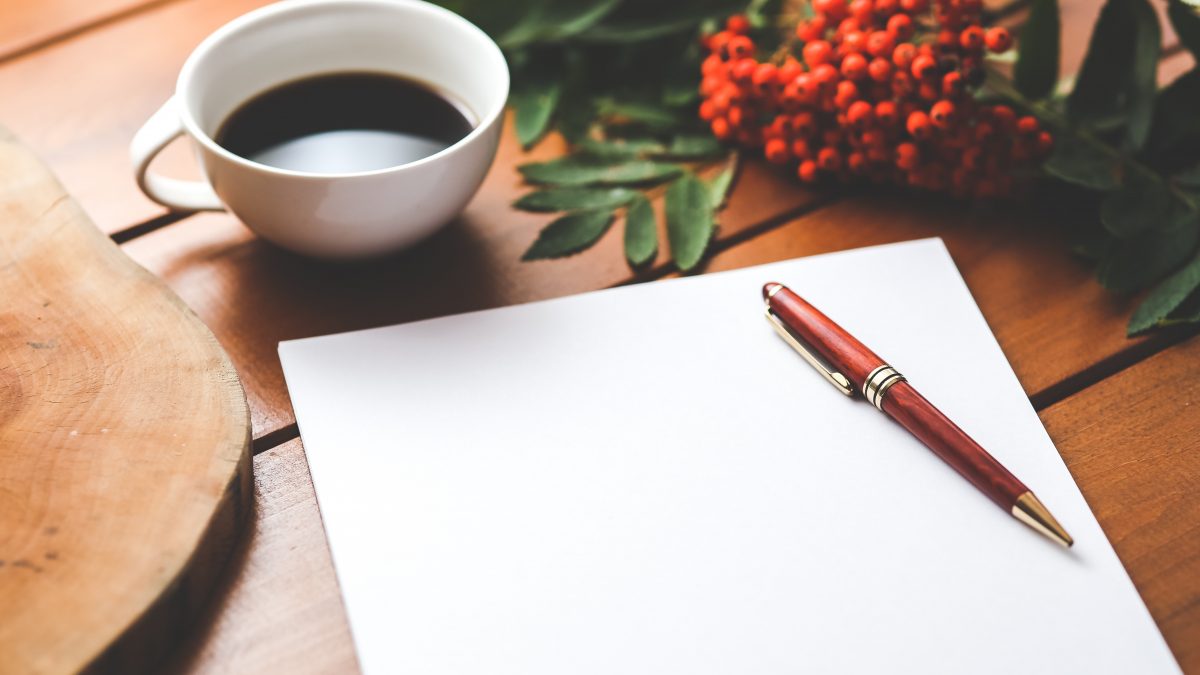 Meditation on Writing

Eboquills, 1 year ago
8
1 min

read
433
Written by: Pamilerin Jacob
I fail miserably
at my most beloved habit. Suddenly,
a stone is a stone. A cloud is a cloud. &
the water in my cup possesses
no ancient history. Not a symbol. Not
a metaphor. The mornings are stripped clean
of magic: birds, no longer messengers; nor
yawns, pathways to dreams. I suppose
they call this
a writer's block. I hate it,
this absence of vision. I know there is a poem
in my bowl of rice, lodged
between grains. Miracle so plain
it is invisible. This morning, slicing onions
in the kitchen, a cliché caressed my knuckles
until they bled. & all day, I have studied
the red orifice with attentive eyes.
Haven't you heard, miracles
Like angels, live only in the blip
of darkness, the eyelids provide;
ensconced neatly
in the fluttering—escaping us?
Pamilerin Jacob is a Nigerian poet whose poems have appeared in Barren Magazine, Agbowó, Poetry Potion, Rattle & elsewhere. He was the second runner-up for Sevhage Poetry Prize 2019. Author of Memoir of Crushed Petals & two chapbooks; he is a staunch believer in the powers of critical thinking, Khalil Gibran's poetry & chocolate ice-cream.
Photo Credit: Pexels.com

Eboquills
EBOquills is a literary platform, which aside from promoting African Literature, seeks to be a clinic for creatives and a spa for stressed and distressed artists. We want to take hundreds of writers from the shadows and place them in the spotlight. Send us your best writings and pressing questions. Check out the services we offer, we look forward to working with you on your next writing project.
Related posts


Facebook
Two Poems By Joshua James Onuh

Poetry is not always about the aesthetics of concrete poems and the symphony of rhymed verses. Sometimes, it is didactic. Other times, it documents the Afro-wits and wisdom passed down by our ancestors. This is what Joshua James Onuh does with his poetry. These two poems are simple and beautiful.

– Editorial Team

eboquills.com/2020/12/03/two-poems-by-joshua-james-onuh/ ... See MoreSee Less
Twitter
"...but sometimes, the sky breaks into dawn with the proclamation of

thunderclaps & gloomy downpours, instead of the gaiety of sunshine,

as if to say that it, too, is still learning the art of joyfulness."

- By @boloere_sod

#poems #poetry #poets #eboquills #thursdaymorning
Every line of these poems is embroidered with mesmerizing metaphors. The poet @AyooluwaOlasupo shares what we would like to call a personal documentary of her journey to healing. In all, her poetry is full of hope and promise. https://eboquills.com/2020/11/19/two-poems-by-nigerian-poet-ayooluwa-olasupo/
Mustapha Enesi's (@Enesi_Is_Fine) story, TRISHA is a sizzling short story. It makes a worthy read for the adventurous. So, if you love adventures, don't sleep on this one!

https://eboquills.com/2020/11/17/trisha-a-short-story-by-mustapha-enesi/

#stories #shortstories #storytime #eboquills #storyteller
Load More...